About Scabel...

Scabel is a firm that develops new products on the basis of its new filter technology. The first product group, are vacuum cleaners. The second product group are particle or ash separators having in mind to reduce electrical energy (for electrostatic filters) which is needed to stop emission of ash which is produced during burning of fossil fuel-coal (amounting of 40-60%). This indirectly reduces emissions of carbon dioxide, which causes the greenhouse effect, (decreasing quantity of coal needed to produce electricity for electrostatic filters).
These products can be either particle or ash separators for homes or villas, to industrial chimneys, ships, and to thermo electrical plants (especially in those countries where coal is abundant and other energy resources limited). Also, the particle separator can be used in industries, like the cement industry etc.
ALMI, a governmental agency in Sweden that assists businesses in developing new products and technologies, has approved a loan for the protection of the filter technology via patents in countries with possible market for vacuums. Scabel is expecting assistance in the development of the product and in starting the production of the product. Scabel is a new and small firm which will grow as a result of the sale of its products.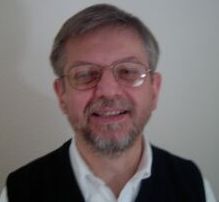 Please do not hesitate to contact me if you have any questions concerning the product and its patented technology. I will be pleased to hear your suggestions and opinions!
Kind Regards,
Dragoljub Perunicic
President of Scabel
Entrepreneur of the new generation of vacuum cleaners
Contact person: Dragoljub Perunicic
Address: Jungfrudansen 28, 5
Postal code: 171 56 Solna
Country: Sweden
Tel: +46 8 27 40 72
Email: [email protected]
---
See our video presentation
Note: Availability of the product will be announced here.